Eating Disorder Addiction Speaker
"Dr. Dorie" McCubbrey, PhD, MSEd, LPC, LAC, CEDS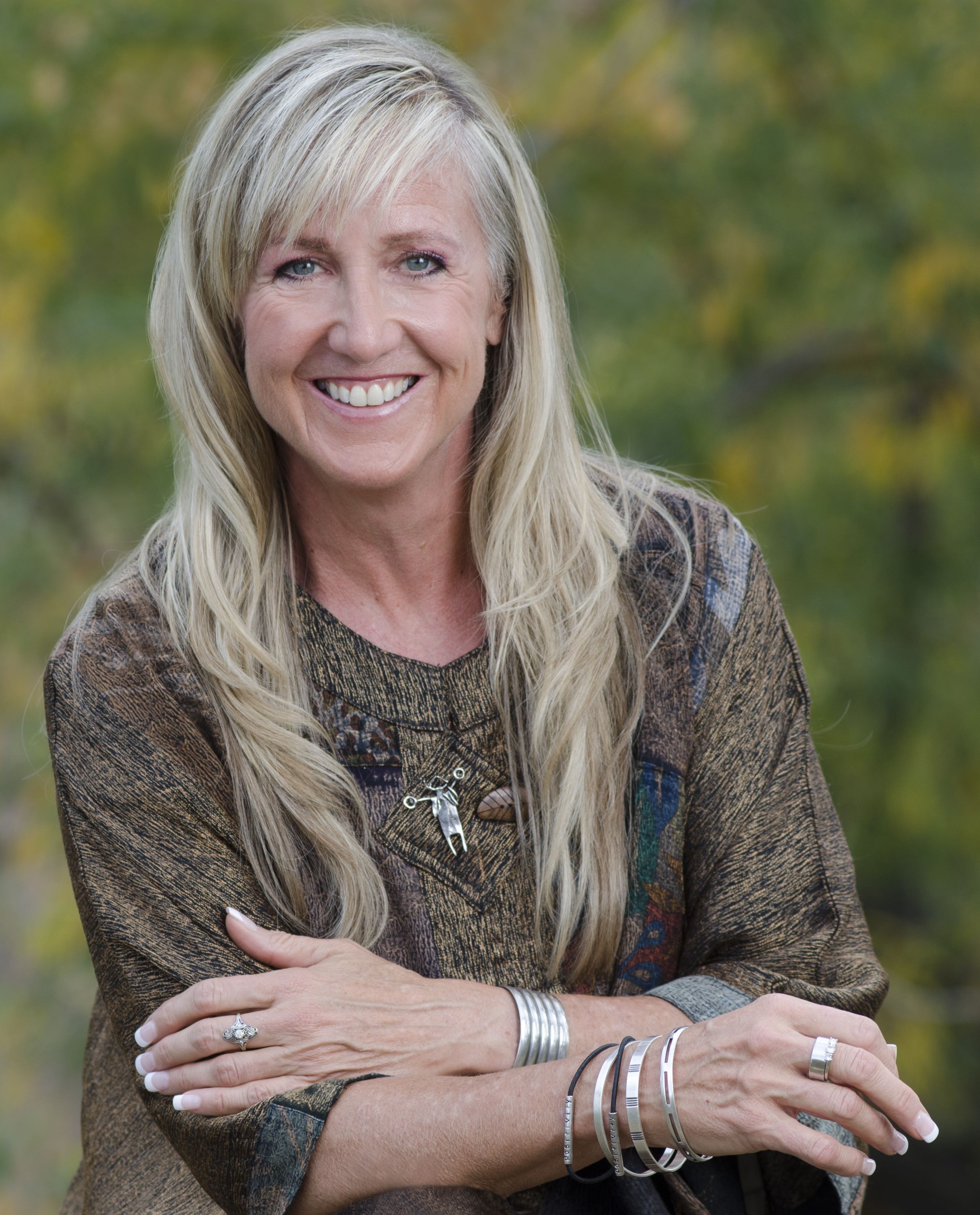 Are you seeking an eating disorder addiction speaker?
Do you want a professional with 20 years experience?
Would you like a speaker right away?
The Don't Diet Doctor – Demo Video
Eating Disorder Addiction Speaker – Dr. Dorie McCubbrey is an internationally acclaimed professional speaker about eating disorders, obesity, alcohol and drug abuse, and other addictions.
Dr. Dorie has more than 20 years experience providing motivational speeches, seminars, workshops and retreats. She became known as "The Don't Diet Doctor," offering intuitive solutions to obesity and eating disorders.
She also offers clinical keynotes, breakout sessions, and staff trainings.  Dr. Dorie's most requested topic is her treatment approach of Eating Disorder Intuitive Therapy (EDIT)™
Testimonial Letters
click on letter images to view and print
It is refreshing to have such relevant training and program options that were seamlessly used in our existing programming structure. We would highly recommend this program to other treatment facilities and eating disorder specialists.
Carla Chabot, Executive Director
BridgePoint Center for Eating Disorders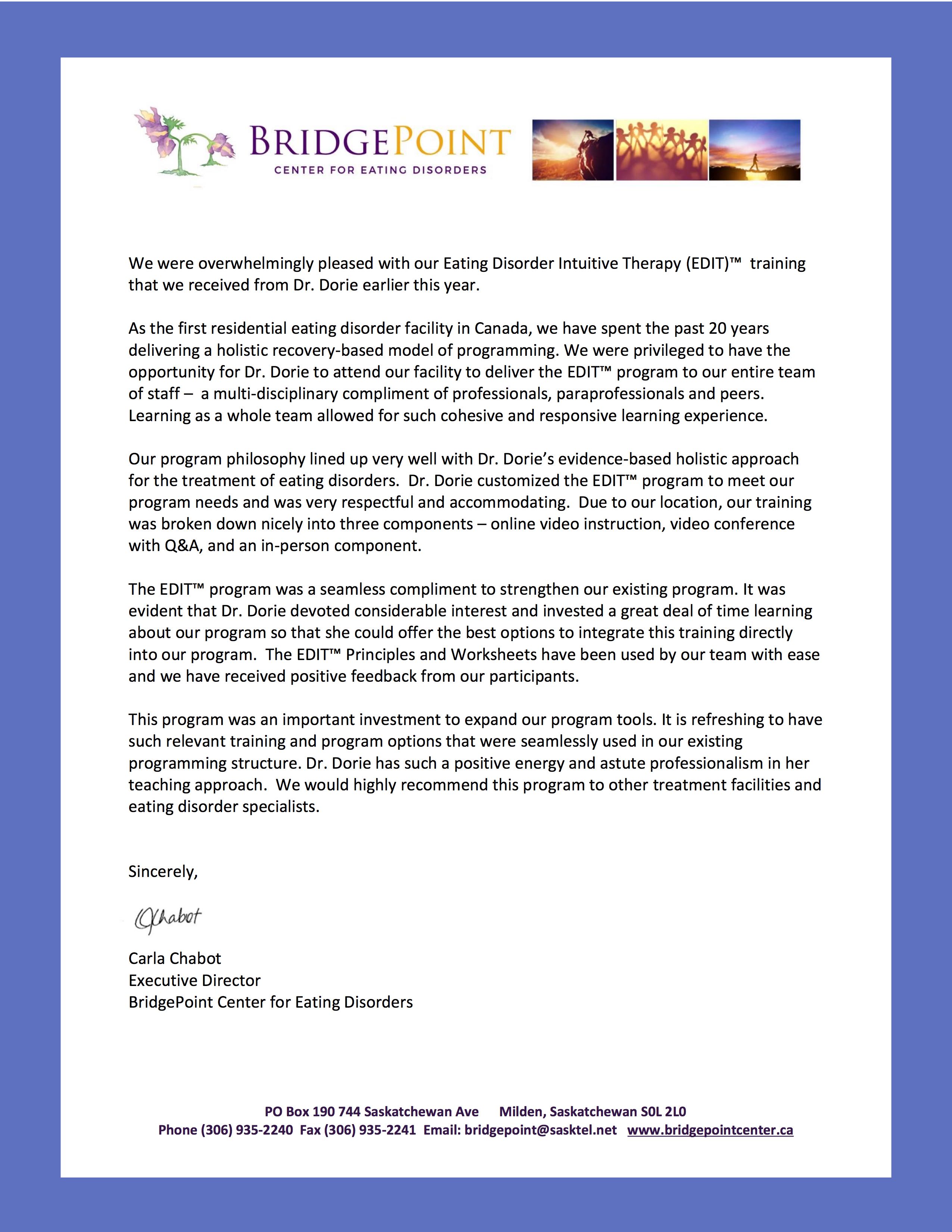 Dr. Dorie has proven herself
to be one of the most effective
teacher facilitators we have ever had
dealing with this physical/mental
problem which plagues
so many people….
I wholeheartedly recommend her!
Jack Groverland, Senior Minister
Unity of Boulder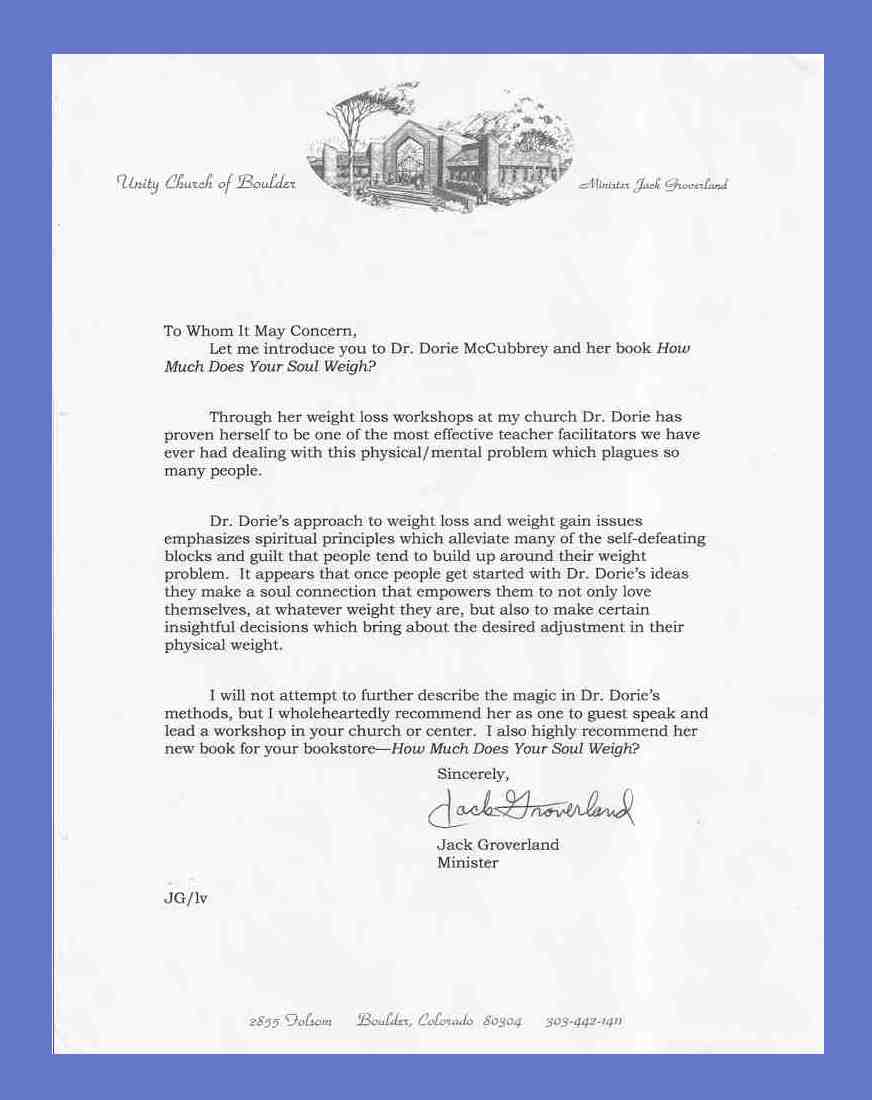 My experience at Dr. Dorie's retreat was truly eye opening.… I learned how to get in tune with my body and listen to what it needed. I can now tap into many aspects of my inner voice that helps guide me in all different aspects of my life.
Amy Skolen, Workshop Attendee
President, Strategic Solutions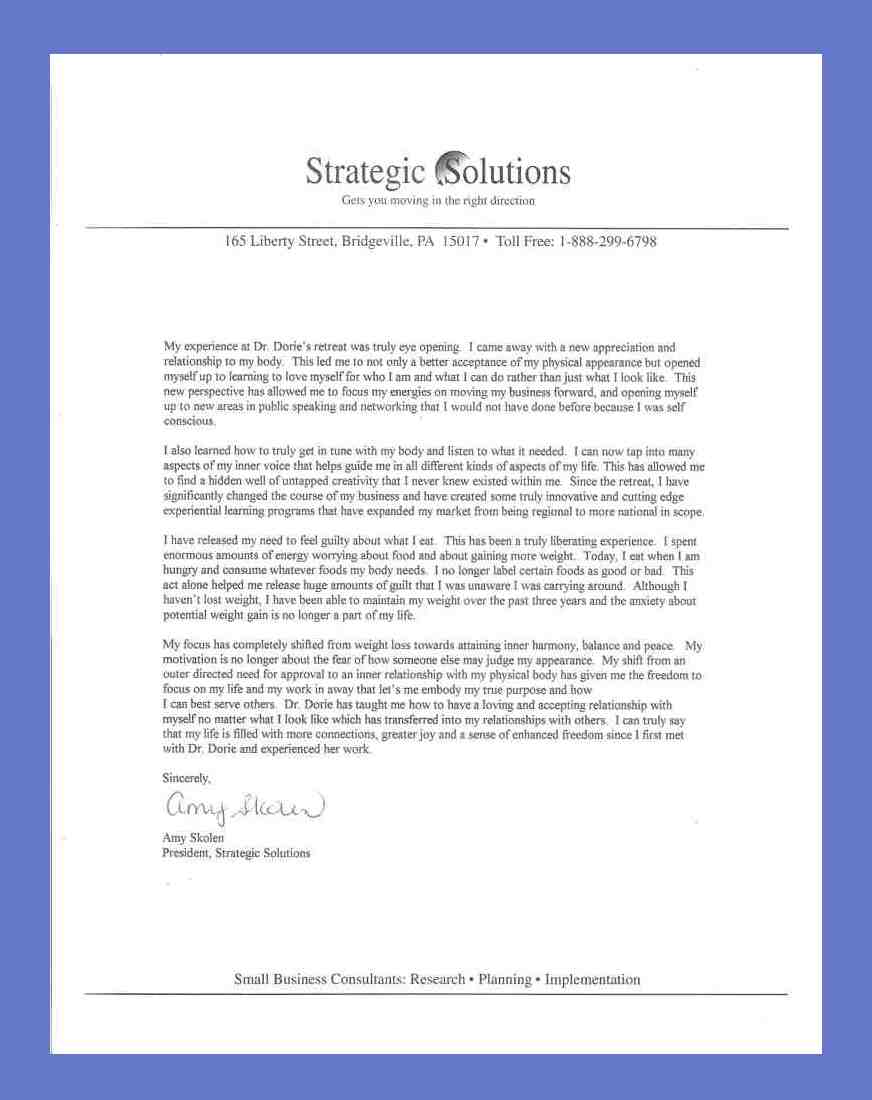 ---
Are you an Addiction Center or Clinician?
Try the FREE EDIT™ Mini-Course
You'll get a "taste" of EDIT™, through a series of emails over the next few weeks. Learn more about the five principles of EDIT™, receive sample EDIT™ Worksheets, and use clinical resources, including an Eating Disorder Screening Tool.
BE SURE TO CONFIRM YOUR SUBSCRIPTION. Check junk or spam if you don't see the email in your inbox. ADD info@EDITcertified.com TO YOUR ADDRESS BOOK to be sure you receive future emails.
The Don't Diet Doctor is IN... your next program! Check Availability: