Eating Disorder Experts | Intuitive Eating for Healthy Weight Loss
"Dr. Dorie" McCubbrey, MSEd, PhD, LPC, CEDS
"As The 'Don't Diet' Doctor,
I have some 'wild ideas' about weight loss
to share with your audience!"
– Dr. Dorie
Dr. Dorie's "Wild Ideas" about Weight Loss
Eating Disorder Experts Advice for Obesity Treatment & Eating Disorder Prevention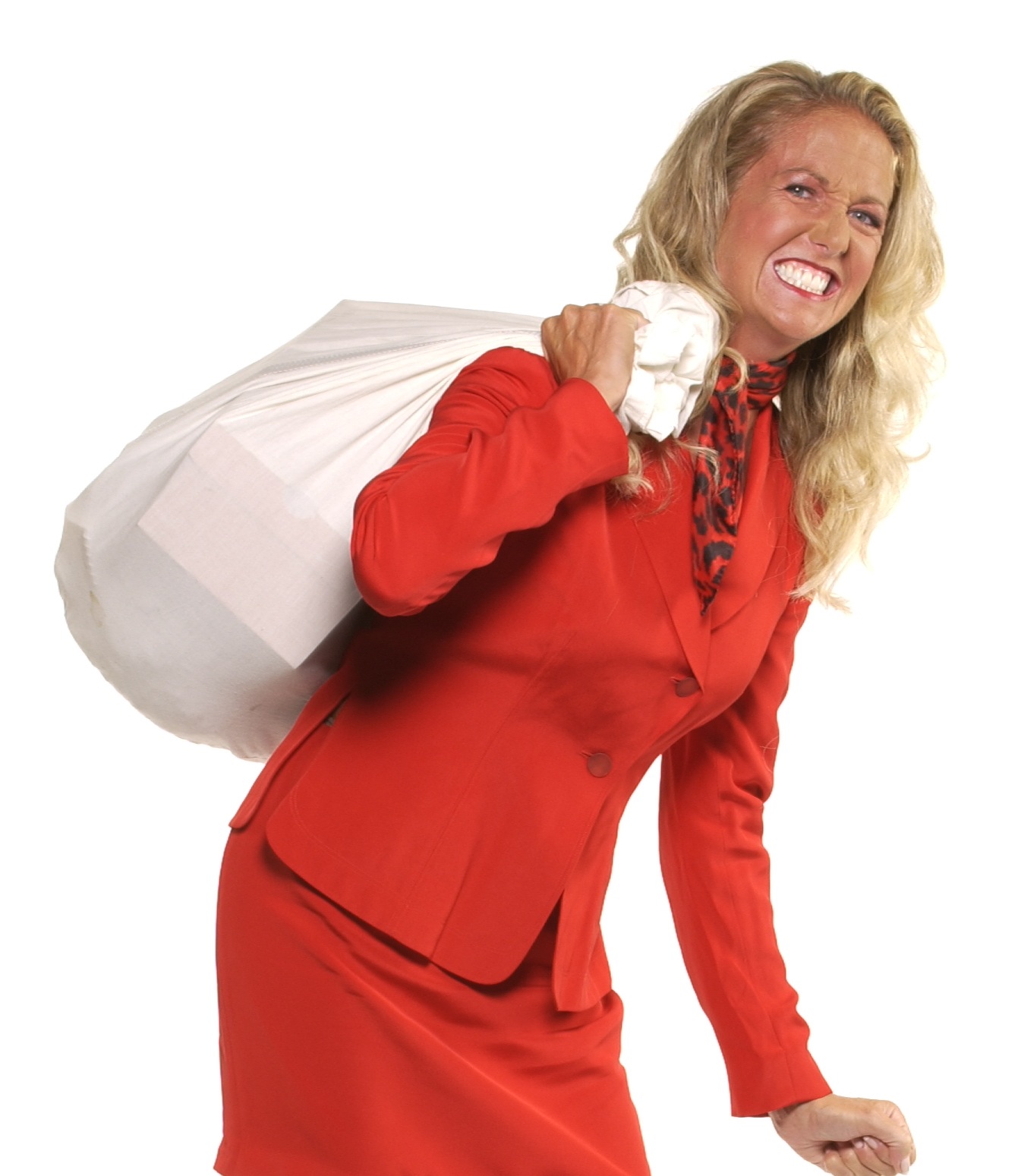 Dr. Dorie uses this "bag of burdens"
and the contents inside as a prop
to illustrate the dangers
associated with fad diets.
---
Dr. Dorie was a great guest –
she was entertaining and insightful,
and we had numerous requests
from viewers for her return
to the show!
– Jason Steinle, Rocky Mountain PBS
Dr. Dorie's Media Appearances
Eating Disorder Experts | Healthy Weight Loss

Dr. Dorie has been featured on radio and television programs internationally.
She has been trained by Phenix and Phenix (Literary Publicists),
and Joel Roberts and Associates (Media Experts).
Her appearances include:
Television
FOX News Channel
Great Day America, PAX-TV
WABC-TV, New York, NY
KESQ-TV, Los Angeles, CA
KMIR-TV, Los Angeles, CA
WJW-TV, Cleveland, OH
WEWS-TV, Cleveland, OH
KEYE-TV, Austin, TX
KMOL-TV, San Antonio, TX
KCEN-TV, Waco, TX
News 12 Connecticut
News 12 New Jersey
Rocky Mountain PBS
KMGH-TV, Denver, CO
Radio
WOR-AM, New York, NY
KCBS-FM, Los Angeles, CA
WIOQ-FM, Philadelphia, PA
KSKY-FM, Dallas, TX
CFAX-AM, Victoria, BC
CJCI, Prince George, BC
WODI-AM, 4-state syndicated
WBZX-FM, Columbus, OH
KCJZ-FM, San Antonio, TX
KFON-FM, Austin, TX
KCMN-AM, Colo. Springs, CO
America Talks Health
Liberty Works Radio
Wisdom Radio
Print & Web
Glamour
Shape
Women's Health and Fitness
Natural Health
Self
Woman's Day
The Alliance Review
The Recovery Journal
The Wellness Connection
Concepts Magazine
The Shifting Times
The Women's Press
Focus
The Daily Camera
The Don't Diet Doctor is IN... your next show!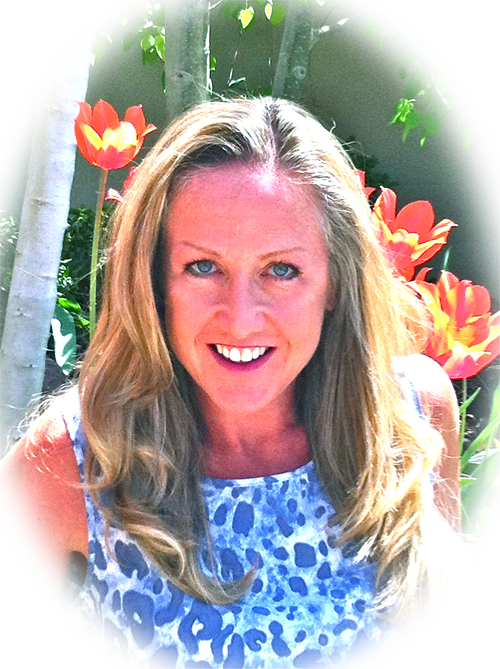 An OUNCE of INTUITION a day
keeps the POUNDS away!
– Dr. Dorie's Dittie
"Dr. Dorie" McCubbrey, MSEd, PhD, LPC, CEDS
Healthy Weight Loss & Eating Disorder Experts
Like two-thirds of girls in America today, Dorie McCubbrey was just 10 years old when she began her first diet. However, the more diets she tried, the worse her weight problem became. She experienced dramatic shifts in her body weight, going from an overweight girl to a dangerously thin anorexic teen to an obese young adult. She'd restrict her food intake by dieting, she'd binge on food for comfort, and then she'd ride this weight roller-coaster all over again with yet another diet. The quest to control her weight was both endless and fruitless.
In college, Dorie earned a Ph.D. in bioengineering and decided to use her education in nutrition, biochemistry and physiology to develop a scientific solution to eating disorders and weight problems, but found no lasting success. She then earned a Master's Degree in Counseling and applied key principles from psychology to her approach, but still lacked the desired results.
Convinced she'd be "fat forever," Dr. Dorie would stare at naturally thin people with envy. Then, through additional research, she discovered they had a "secret." They followed the voice of their
intuition,

which allowed their bodies to know the amount of food and exercise they needed, and to maintain their weight effortlessly. Employing this secret enabled Dr. Dorie to finally overcome eating disorders and achieve her ideal weight –

without diets.
Dr. Dorie's success inspired her mission – to help others make peace with food, achieve their weight goals, and love their bodies. Dubbed the "Don't Diet" Doctor by her clients, Dr. Dorie is an Eating Disorder and Obesity Treatment Specialist in Denver, Colorado. Using her unique process of Eating Disorder Intuitive Therapy (EDIT)™
,

Dr.Dorie guides people to complete recovery from anorexia, bulimia and binge eating disorder.
When her most recent book
How Much Does Your Soul Weigh: Diet-Free Solutions to Your Food, Weight and Body Worries

(HarperCollins, 2003) was released, it became an instant best-seller. She is also the author of

Dr. Dorie's "Don't Diet" Book: A New Life Free of the Weight Loss Games

(Positive Pathways Press, 1998), and Weight

 Success Meditations

, a CD of visualizations based on the five principles of EDIT™.
As one of America's leading experts on eating disorders and obesity treatment and prevention, Dr. Dorie frequently addresses audiences in corporations, associations, schools and women's groups. Her keynote speeches, workshops and retreats have helped thousands of people achieve a healthy weight, overcome life-threatening eating disorders and reduce their health care costs.
Dr. Dorie served on the Board of Directors of the National Speakers Association (Colorado Chapter), and is an active member of the International Association of Eating Disorder Professionals. Her insights have reached millions through articles in magazines including 
Shape, Glamour, Natural Health, 

and 

Women's Health and Fitness, 

as well as television appearances including the Fox News Channel.
---
Complete your contact info above and receive 
DR. DORIE'S DITTIES – DIET FREE SOUND BITES 
plus updates about her latest media events