UNdiet 6-Week Healthy Weight Loss Program
Created by "Dr. Dorie" McCubbrey, PhD, MSEd, LPC, CEDS
Have you been on more diets than you can count?
Have you lost weight only to regain it (and more)?
Have you been searching for a diet-free solution?
 If you answered YES to any of these questions, then
Dr. Dorie's UNdiet™ 
6-Week Program is for you!
You can get started TODAY!
TRY A FREE SAMPLE OR
START THE 6-WEEK PROGRAM
(DETAILS BELOW)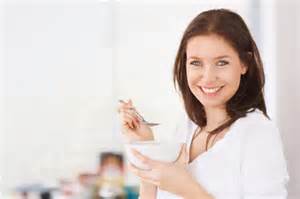 ---
---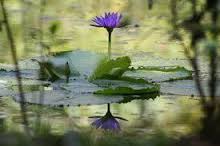 Dr. Dorie's UNdiet™ Program
includes these features & benefits
(click on each section to learn more)
Dr. Dorie's UNdiet™ Program Overview
Dr. Dorie's UNdiet™ is the healthy way to a healthy weight! Maybe you're like 95% of dieters who've regained any weight lost (plus more – a phenomenon known as "diet-induced obesity"). Or, perhaps you're like the 35% of dieters who develop eating disorders, such as binge eating or food addiction.
Dr. Dorie's UNdiet™ can help you undo the damage of diets, and develop a truly healthy relationship with food, your body, and your entire Self! This program is based on the five principles of Eating Disorder Intuitive Therapy (EDIT)™ which Dr. Dorie developed based on her own journey overcoming obesity and eating disorders. EDIT™ has been used in clinical settings for more than 20 years, guiding clients to freedom from chronic dieting, binge eating, other types of eating disorders, and obesity.
How does the 6-week program work?
You'll receive a downloadable pdf file of Dr. Dorie's UNdiet™ 105-page workbook, so you can get started TODAY! There are workbook assignments to complete each week (which require about 15 minutes), plus daily entries (which take about 10 minutes a day). Dr. Dorie also includes six downloadable audio files (mp3 format), which are designed for you to listen to as you complete the weekly workbook assignments (about 15 minutes each). Over the course of the 6-week Dr. Dorie's UNdiet™ program, you'll learn to feel great about your body, overcome overeating and make peace with food, and experience success far beyond the number on the bathroom scale!
What is the success rate?
Dr. Dorie has been using this approach with her clients for more that 20 years – and her clients report a 95% success rate achieving their goals. As you'll discover when you get started with Dr. Dorie's UNdiet™ program, "goals" include things like: feeling good about one's image in the mirror, reducing/eliminating binge eating behaviors, improving overall fitness levels, developing and using healthy coping skills rather than using food to self-soothe, reducing stress and enhancing sleep. Weight loss becomes a natural outcome of achieving these goals.
How much weight will I lose?
Dr. Dorie's UNdiet™ program promotes healthy weight loss – approximately 1-2 pounds a week. That might not sound like much – but in 6 weeks, you might be 10 pounds slimmer. And, in 6 months you could lose up to 50 pounds! Of course, this depends on your current weight and what is a healthy weight for you. Dr. Dorie's UNdiet™ program guides you in the development of new habits, so any weight you lose can be easily maintained. That's the key, isn't it? To achieve and sustain a healthy weight! Plus, you'll achieve success far beyond the number on the bathroom scale, as you discover how the EDIT™ Principles can help you improve your relationships, career, finances – and much more.
How much does the program cost?
How much would you be willing to pay for a program which will give you the tools for lasting success? Consider how much money you've invested in your previous weight loss attempts. Don't worry – Dr. Dorie's UNdiet™ program doesn't cost nearly that much! Consider how much extra money you're paying for doctor's visits, prescriptions, or over-the-counter medication because of weight-related health issues. No – Dr. Dorie's UNdiet™ program doesn't cost that much, either. Consider how much a mini-Blizzard costs at Dairy Queen – about $2.30 (depending were you live). Now, multiply that by the number of days in 6 weeks (42 days) – that's about $97. That's what Dr. Dorie's UNdiet™ program costs – and it's calorie-free, unlike that Blizzard! BUY NOW
What's YOUR QUESTION about Dr. Dorie's UNdiet™ Program?
YES! I want to get started TODAY with Dr. Dorie's UNdiet™ Program!
~ IMMEDIATE ACCESS TO DOWNLOADABLE WORKBOOK AND AUDIO FILES ~
Would you like 1-on-1 COACHING SESSIONS for additional guidance?