Have Dr. Dorie Speak at Your Next Event
Are you looking for a staff training at your treatment center?
Do you need a keynote or motivational speaker with a unique story?
Would you like to have Dr. Dorie speak at your next conference or event?
Since 1995, Dr. Dorie Has Been Sharing Her Recovery Message Worldwide
Dr. Dorie is an internationally known professional speaker, who has been providing keynotes, motivational speeches, interactive workshops, staff trainings and experiential retreats for more than 20 years. She is a former member of the National Speakers Association, and served on the board for the Colorado Chapter.
Her motivational speeches are based on her two books, "Dr. Dorie's Don't Diet Book" and "How Much Does Your Soul Weigh?" guiding audiences to freedom from food and weight obsession to live healthy and successful lives. Her clinical programs include keynotes, breakout sessions and staff trainings in her treatment method of Eating Disorder Intuitive Therapy (EDIT)™
Click arrow in the image to watch video >
Clinical Training: Eating Disorders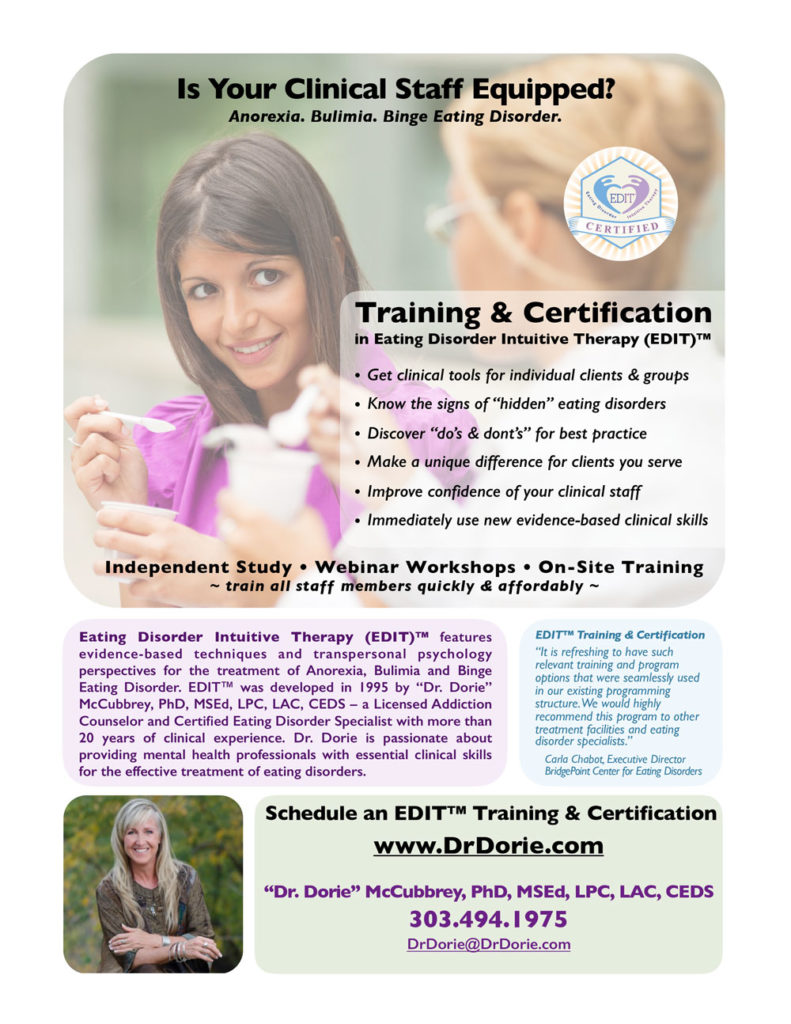 Motivational Speaking: Diet Freedom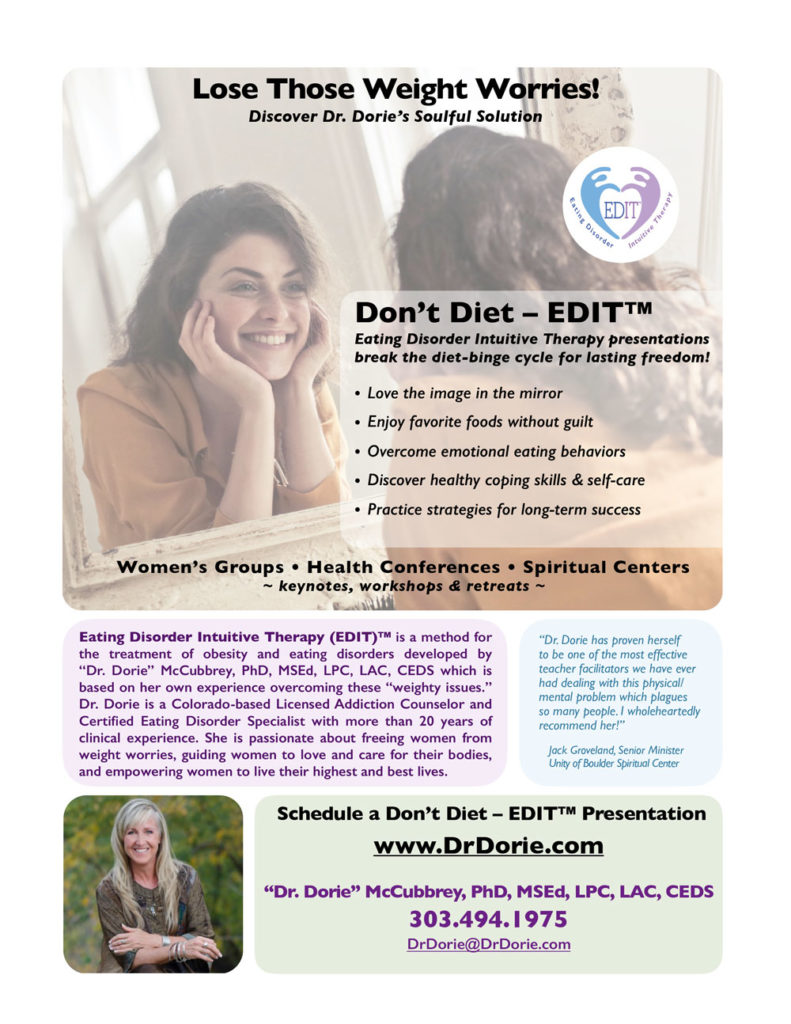 Are you a Treatment Center, Group Practice or Other Organization? Ask about customized eating disorder training and certification programs on-site at your location or via webinar.